Upcoming Events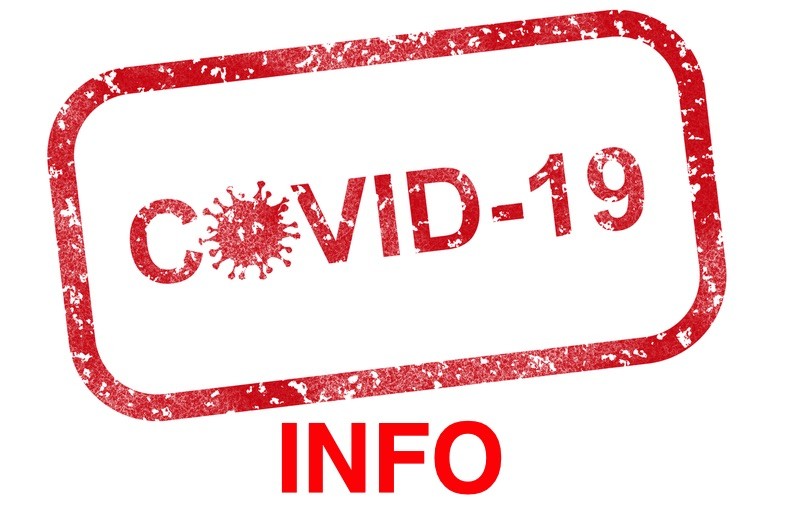 14.03.20 - 31.12.20
Coronavirus laws & rules at GC
The rules for the time after the alarmstate are fix now. We will establish this rules in Paso Chico as well. Basic rules for all tourists are available as well and this is what you need to know: ⁃ Every tourist need to fill out a form as soon as he arrives in spain ⁃ In every Airport the authorities can demand a COVID-19 test from tourists, which will be realized at the Airport. ⁃ You MUST wear nearly everywhere a Facemask. In open spaces you can leave the mask if you can gurantee a social distance of at least 1,5 meters. In Bars and Restaurants you don't need to wear the Mask. ⁃ At the beaches there are the same securety rules established! In Paso Chico: ⁃ At check in you need to wear a mask ⁃ Room cleaning can only be realized, if there is nobody in the room. This means you will have to leave for the time of cleaning. ⁃ We are forced to take away extras: Blankets in the wardrobe & some small things which are not conforming with the hygienic rules. ⁃ The doors to the streets are separatet in One Entry and one Exit in Paso Chico ⁃ at the Pool there is a social distance rule, we try to make it as pleasant as possible. The change of Sun loungers positions are prohibited to garantize the social distancing. ⁃ Bungalows can only be used from roommates (external visitors are not allowed) ⁃ Aglomaration needs to be avoided by any means ⁃ In case you show symptoms (sore throat, fiber or difficulties of breathing), DON'T LEAVE the Bungalow. The authorities must be informed. They will also inform about next steps. All established rules are active until further notice. This may only be happen as soon there is an effective vacine against COVID-19. If you are not following the rules the local authorities (Police / Guardia Civil) can sancionize you with a penalty fee. Only on our Website you can book our Standard-Rate with a free cancellation possibility of 14 days before arrival. After the rules are deleted the old cancellation window of 28 days will be active again. This Rate-Type is the MOST RECOMENDED for the Coronatime!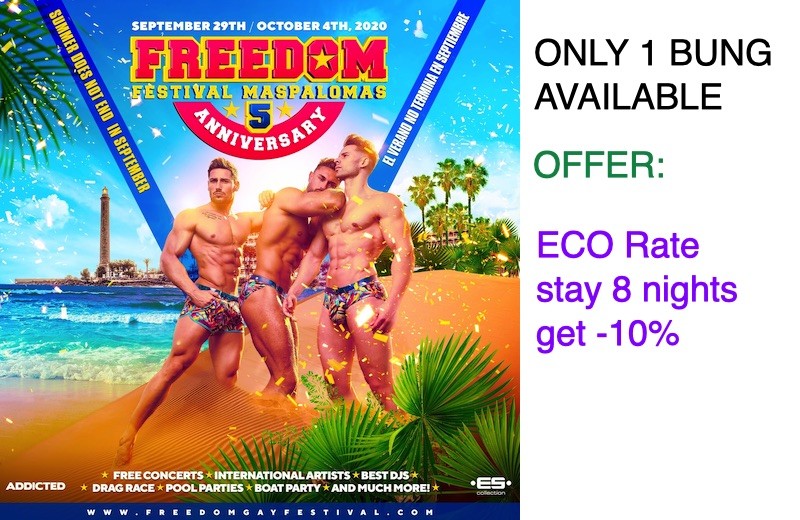 29.09.20 - 04.10.20
Freedom Gay Festival 2020
Offer: Book our ECO-Rate with a minimumstay of 8 nights and get a discount of 10% automatic! Only on our Website. The only Check oit possibility is MONDAY 5th October! ONLY 1 BUNGALOW AVAILABLE!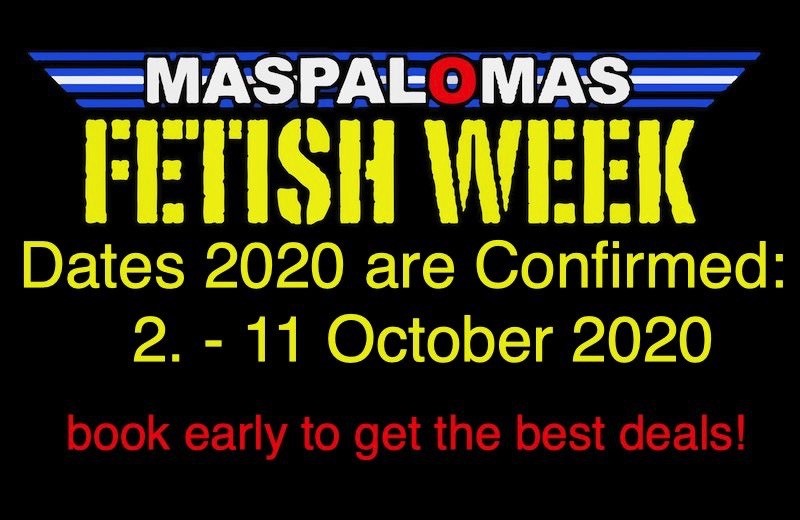 02.10.20 - 11.10.20
Maspalomas Fetish Week 2020
1 Bungalow available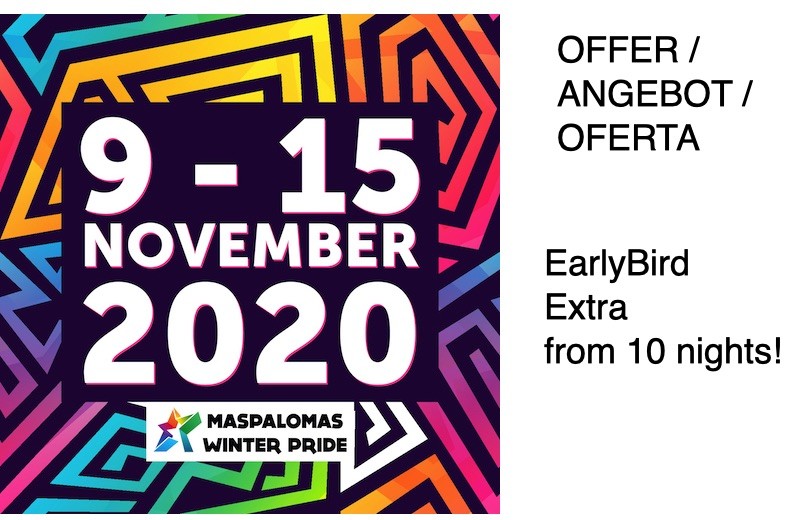 09.11.20 - 15.11.20
WinterPride 2020
Special Offer for Winterpride 2020: EarlyBird Rate has a minimumstay of 9 nights, if you book 10 the system gives you 10% discount, from 14 nights it gives you 15% discount! Vaild for tays between 1. and 15. November 2020!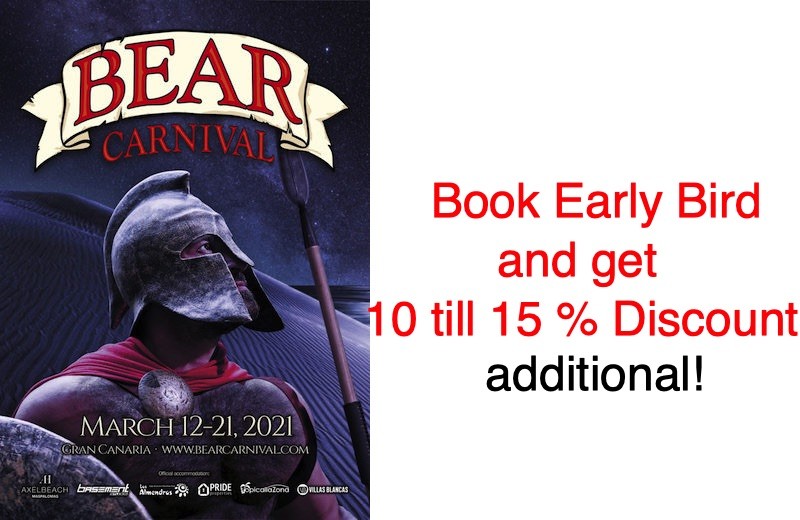 12.03.21 - 21.03.21
Bear Carnival 2021
Book our "Early Bird" Rate and get a discout between 10 and 15 % addicional! Stay 10 till 13 nights = 10 % From 14 nights = 15 % All full automatic via our Booking engine!
30.04.21 - 23.05.21
Carnival Las Palmas 2021
First time for COVID-19 in Summer!