Upcoming Events
01.04.23 - 07.01.24
Special "Home Office"
Since the 1st May 2022 our "ECO Home Office" Special will be here FOR EVER! 30 % discount if you book at least 3 Weeks with us.
ONLY on our Website in our bookingengine! Events are nit included in the discount but can be booked included in this stays, other days will be reduced then from the booking system!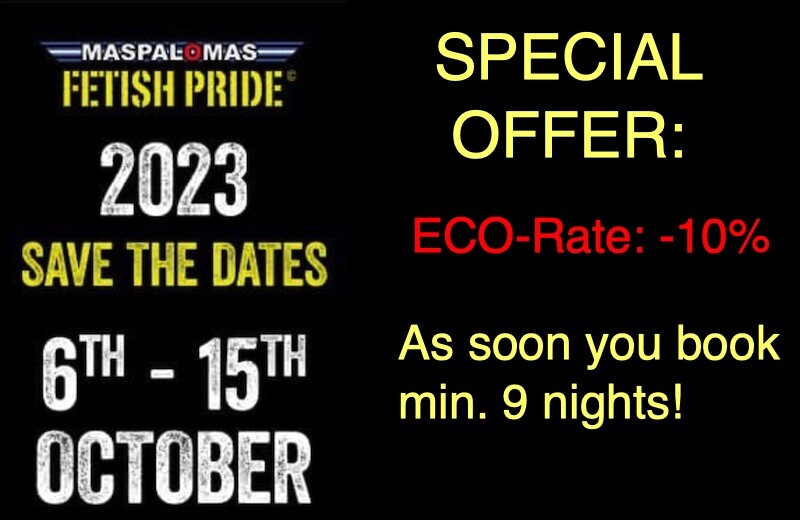 06.10.23 - 15.10.23
Fetish Pride 2023
Special Offer:
ECO-Rate - Minimustay 9 nights = 10 % discount automatically in our Booking-Engine!
ONLY for stays between 6th and 18th October 2023!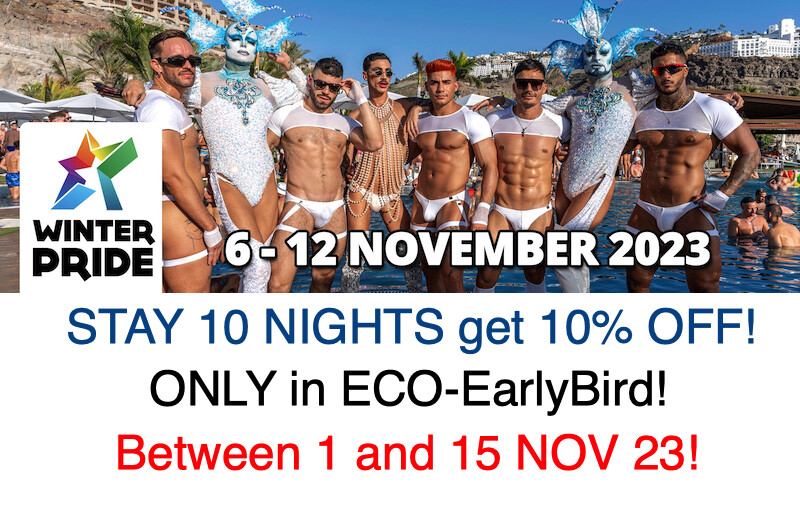 06.11.23 - 12.11.23
Winterpride Maspalomas 2023
OFFER:
Book ECO-Earlybird for 10 nights and get 10 % Discount in our Booking engine automatically!
Valid for stays between 1 and 15 NOV 2023!