Upcoming Events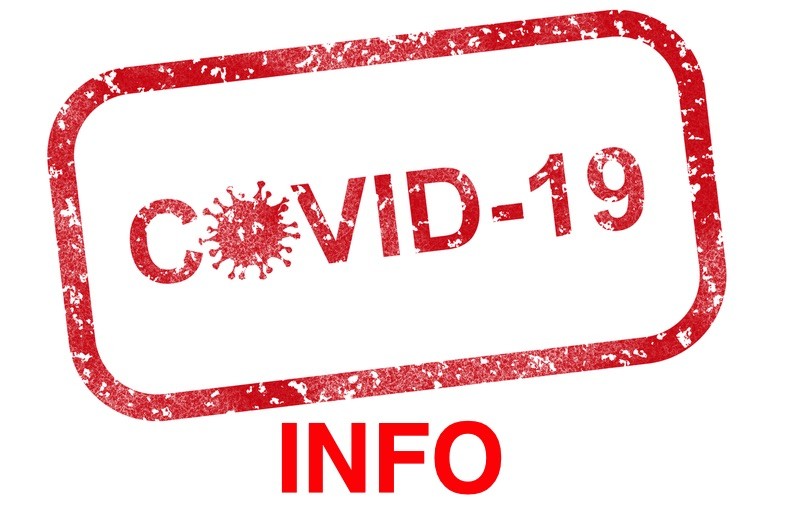 14.03.20 - 30.06.20
Coronavirus pandemic - INFO
We are forced to close our Resort, for how long, we don't know yet. This descision was made by the government of Spain. We weill keep updating our Booking-System with the new dates of the Alarmstatus from our country. Suggestion for new Bookings: You can make a booking, we suggest to choose the Standard-Rate, as our system will not charge the credit card with a prepayment. We can always change the Rate-Type if you like to and if the arrival will be possible. For the Standard-Rate there will be no cancellation fee in case that an arrival will not be possible due to restrictions of the spanish government. This terms are valid till the END of the Alarmstatus in Spain. Suggestion for existing bookings: This depends on the choosen Rate-Type, to clear things up, please contact us via E-Mail.
31.07.20 - 02.08.20
Maspalomas Soul Festival 2020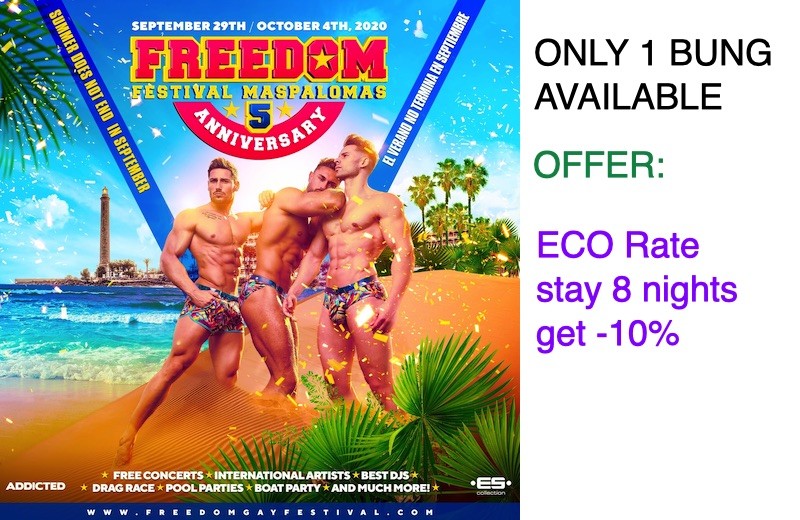 29.09.20 - 04.10.20
Freedom Gay Festival 2020
Offer: Book our ECO-Rate with a minimumstay of 8 nights and get a discount of 10% automatic! Only on our Website. The only Check oit possibility is MONDAY 5th October! ONLY 1 BUNGALOW AVAILABLE!
02.10.20 - 11.10.20
Maspalomas Fetish Week 2020
SOLD OUT!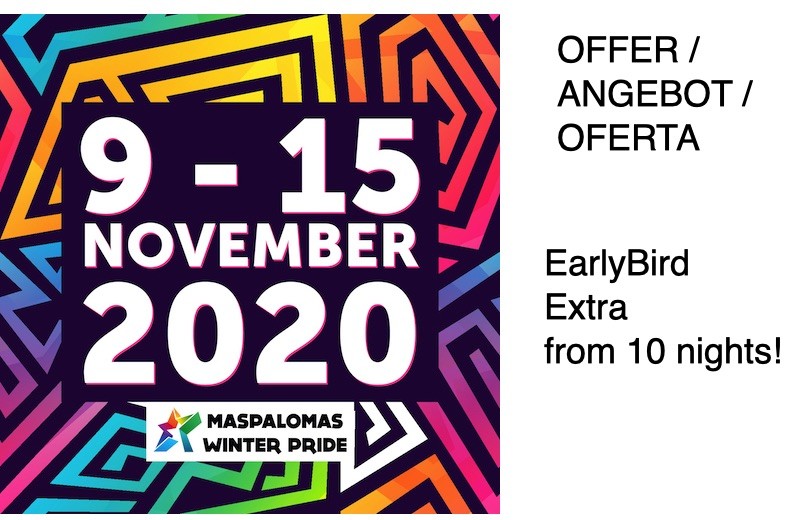 09.11.20 - 15.11.20
WinterPride 2020
Special Offer for Winterpride 2020: EarlyBird Rate has a minimumstay of 9 nights, if you book 10 the system gives you 10% discount, from 14 nights it gives you 15% discount! Vaild for tays between 1. and 15. November 2020!