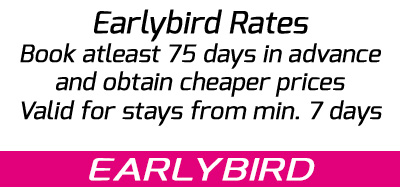 Paso Chico Gay Only Bungalows
Since 15. May 2014 the Paso Chico has a new management. We renovated in 2015/2016 !!
We, Markus & Thomas like to restructure the little Resort directly at Yumbocenter, this needs some time to realize. The Paso Chico is a Gay-Complex (Men-Only!). The only women you could find here would be the cleaning staff. Under the category Agenda you will find a listing of planned changes and what's already done. Our Complex offers 6 bungalows, a pool (nudism possible) and a small garden. If you are lookig for a cheap flight have a look at our
Flightsearch
!
We've studied the ratings of the last years and try to work out all mostly mentioned complains step by step. We are looking forward to create a new Paso Chico for you and would be happy if you would go through this process with us. Of course we also would appreciate good ratings to get up in the rankings again.
Please become a fan on facebook too. That's where you will be always stay informed the fastest way about what's going on and also if there's a special offer for your next stay. Or sign up for our Newsletter
Central and directly at CC Yumbo, could not be better!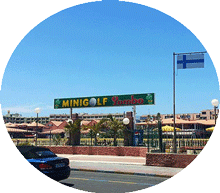 If you don't like long distances, then the Paso Chico is the right address for you. Opposite the Paso Chico is the CC Yumbo where you can find everything for the gay tourist's heart. Bars, shops, clubs, restaurants and much more!
There are two supermarkets (Hiperdino Express and Spar) at the CC Yumbo opened 7 days a week and you get here always the most necessary.
The Gaybeach Gran Canaria and the main beach
From Paso Chico you walk about 15 minutes to the main beach of Playa del Ingles or 10 minutes to the dunes, from there you also get to the popular
Gaybeach (Kisok Nr. 7)